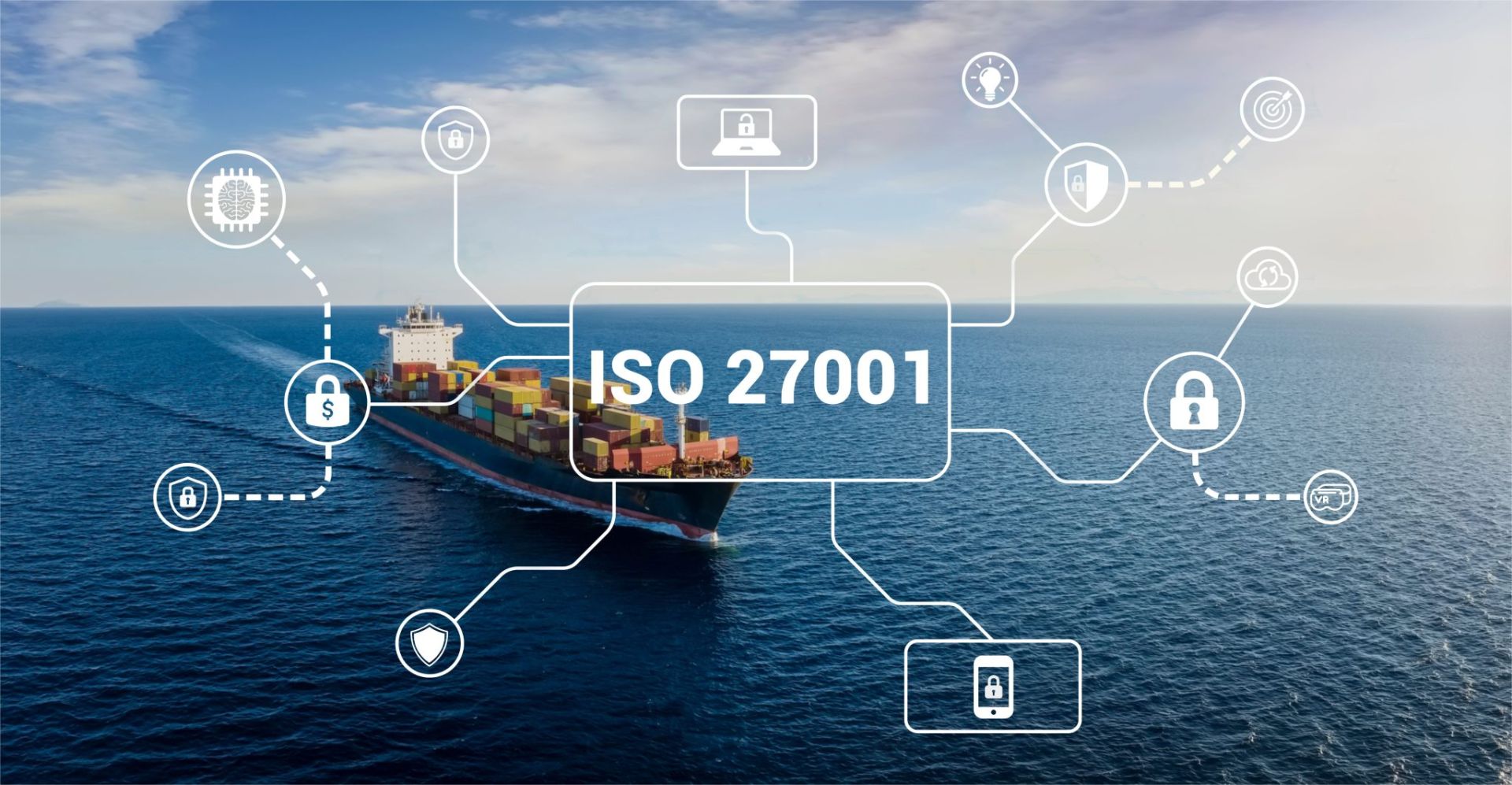 Digital systems are increasingly involved in our daily lives, which also brings the threats together. Maritime cyber security is a growing concern also, as the industry becomes increasingly digitalized. As such, the importance of the ISO27001, which is a standard specifically for information security management, cannot be overestimated.
The International Organization for Standardization (ISO) is a worldwide organization that creates and implements international standards for various industries and sectors. ISO 27001
An ISO 27001 certificate is an internationally recognized mark of quality that demonstrates that a company's information security management system (ISMS) has been audited and certified to meet the highest standards of security.
Regarding maritime cybersecurity, an ISO 27001 certificate is a powerful tool to ensure that a company's ISMS is up to date and in line with the latest standards and best practices. It provides customers and stakeholders with confidence that the company's data and systems are protected from cyber threats.
In addition, an ISO 27001 certificate can help companies in the maritime industry to comply with international regulations and standards such as the International Maritime Organization's (IMO) ISM Code.
In conclusion, it is a vital tool for ensuring that companies in the industry are protected from cyber threats and compliant with international regulations. As Maritime Trainer we are proud to announce that our assessment process has concluded successfully and we are awarded with ISO 27001 certification. Your data is secure with us…