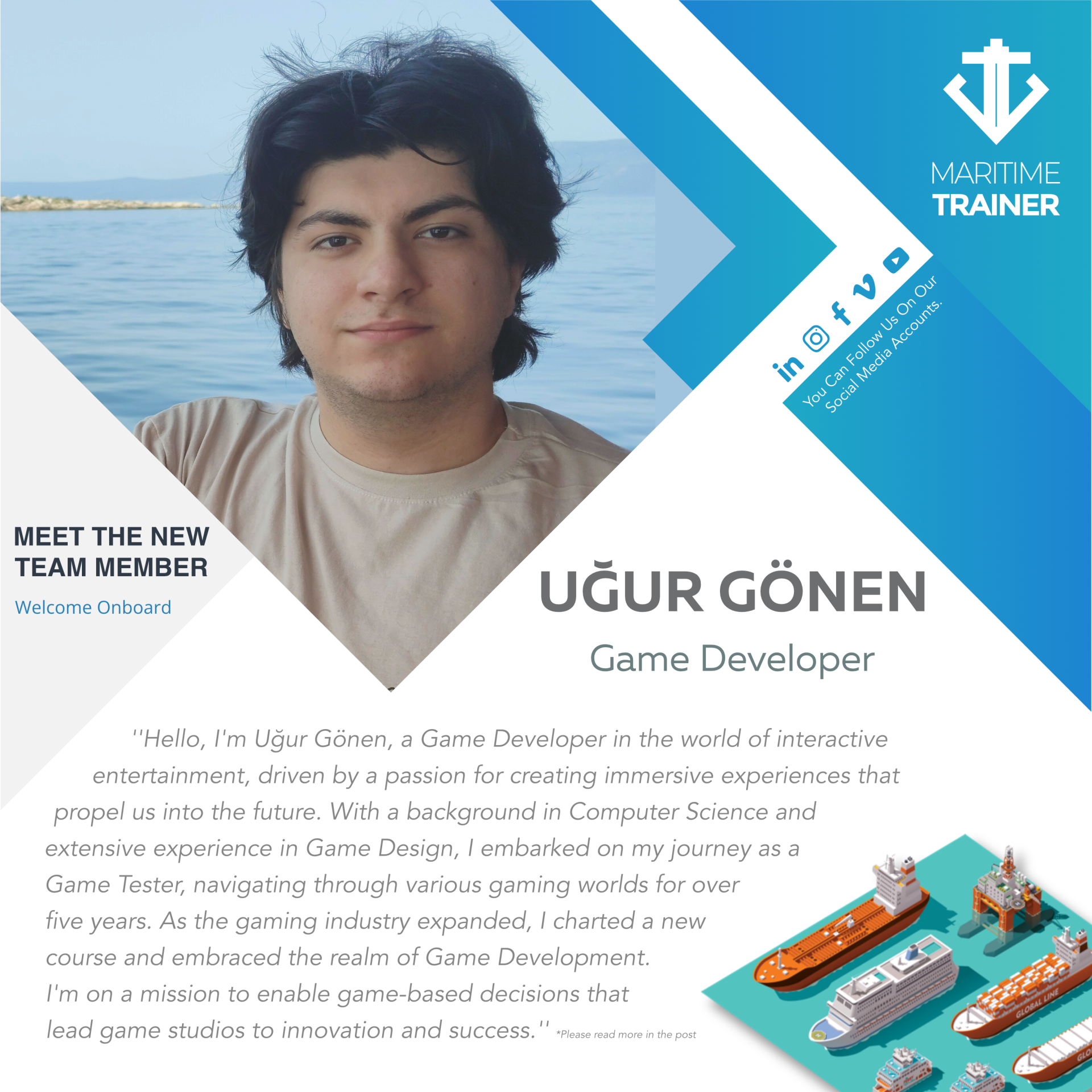 This Team Day, we have Uğur Gönen, and he will tell us a little about himself and how he supports our company and our customers.
''Hello, I'm Uğur Gönen, a Game Developer in the world of interactive entertainment, driven by a passion for creating immersive experiences that propel us into the future. With a background in Computer Science and extensive experience in Game Design, I embarked on my journey as a Game Tester, navigating through various gaming worlds for over five years. As the gaming industry expanded, I charted a new course and embraced the realm of Game Development. I'm on a mission to enable game-based decisions that lead game studios to innovation and success.


I've had the privilege of joining Maritime Trainer as a Game Developer. In this role, I take pleasure in utilizing the potential of tools like Unreal Engine to discover compelling game mechanics and trends. Collaboration is my guiding star, and together, we can overcome challenges and find creative solutions.


As I embark on this adventure in the digital world, I aspire to be a valuable asset to Maritime Trainer and contribute significantly to its success. I'm thrilled about connecting with fellow creatives, industry visionaries, and like-minded individuals who share the same passions.''