We Are Excited To Announce That We Have Created A Micro Learning Module…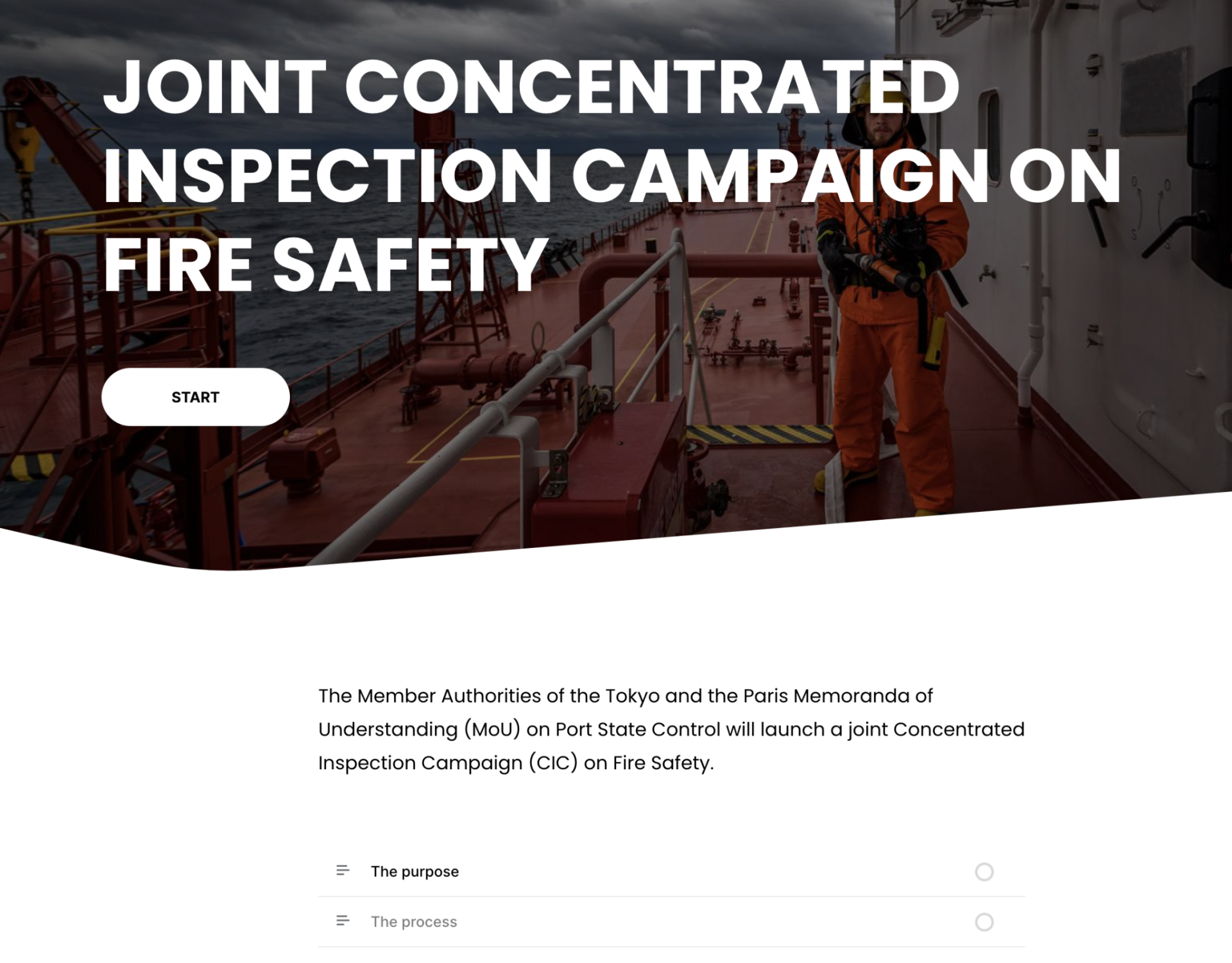 Review the training: https://maritimetrainer.com/wp-content/micro/content/20230817/#/

The Tokyo and Paris Memorandum of Understanding (MoU) has initiated a concentrated inspection campaign on fire safety. We are excited to announce that we have created a micro learning module that has been specially adapted to meet the needs of this campaign. This inspection campaign serves as a proactive approach to prevent maritime accidents, particularly due to fire incidents by assuring compliance with relevant international safety measures. We believe that this campaign is a great step towards improving safety measures in the maritime industry and reducing the number of maritime accidents caused by fire. Our course covers all areas of fire safety inspections, providing maritime professionals with the necessary information and skills. We hope that this post inspires you to learn more about our products and enhance the safety of your maritime operations. Join us on social media as we proudly unveil our industry-leading e-learning courses designed to empower your crew for the challenges ahead. Together, let's ensure the safety and compliance of vessels worldwide.