The selection process needs a proper infrastructure that should consist of all available means to evaluate the candidates for many aspects. The competence assessments are designed to assess the crew candidates over their existing knowledge and expertise based on the department, vessel type, and rank. A bank of 10.000 questions is readily available and our experts continuously generate new questions to keep our bank up to date. There are several types of questions to make the assessments as interactive as possible, including;
Calculated Multichoice
Drag and Drop onto Image
Drag and Drop Markers
Drag and Drop into Text
Embedded Answers (Cloze)
Essay
Matching
Multiple Choice
Numerical
Select Missing Words
Short Answer
True/False
Description
We can also use animations, video clips, voice etc. in the questions.

We have divided the officer's questions under 4 main categories in order to measure their knowledge separately and make a better analysis of the training needs. This way rather than seeing an average score of all questions, you can see the knowledge on a specific area and define minimum scores for the different ranks.80 questions for officers and 50 questions for ratings are selected randomly from the relevant categories according to the department, rank, and vessel type. You can set different success levels for different ranks.
The report that is generated after the assessment shows individuals' scores for every topic. You can also see the detailed report for every sub category of the relevant main category in order to make an in-depth training
needs analysis.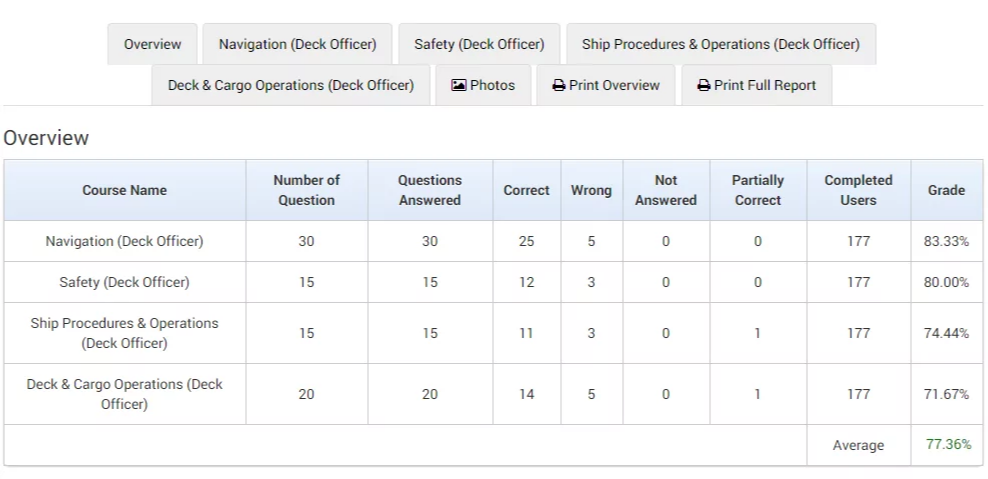 Company Specific Assessments
We can add company specific assessments to your platform upon request in order to measure a specific knowledge of your crew, prepare special development reports, and development graphics over our reporting and statistics tools.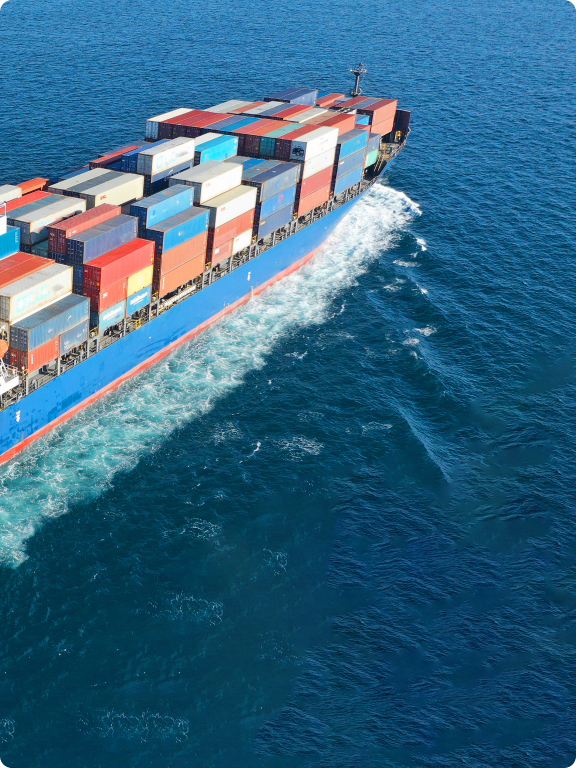 Our friendly team would love to hear from you.